1996.3 180sx, For Sale
2,695,000 JPY FOB (Plus Tax for Domestic Sale)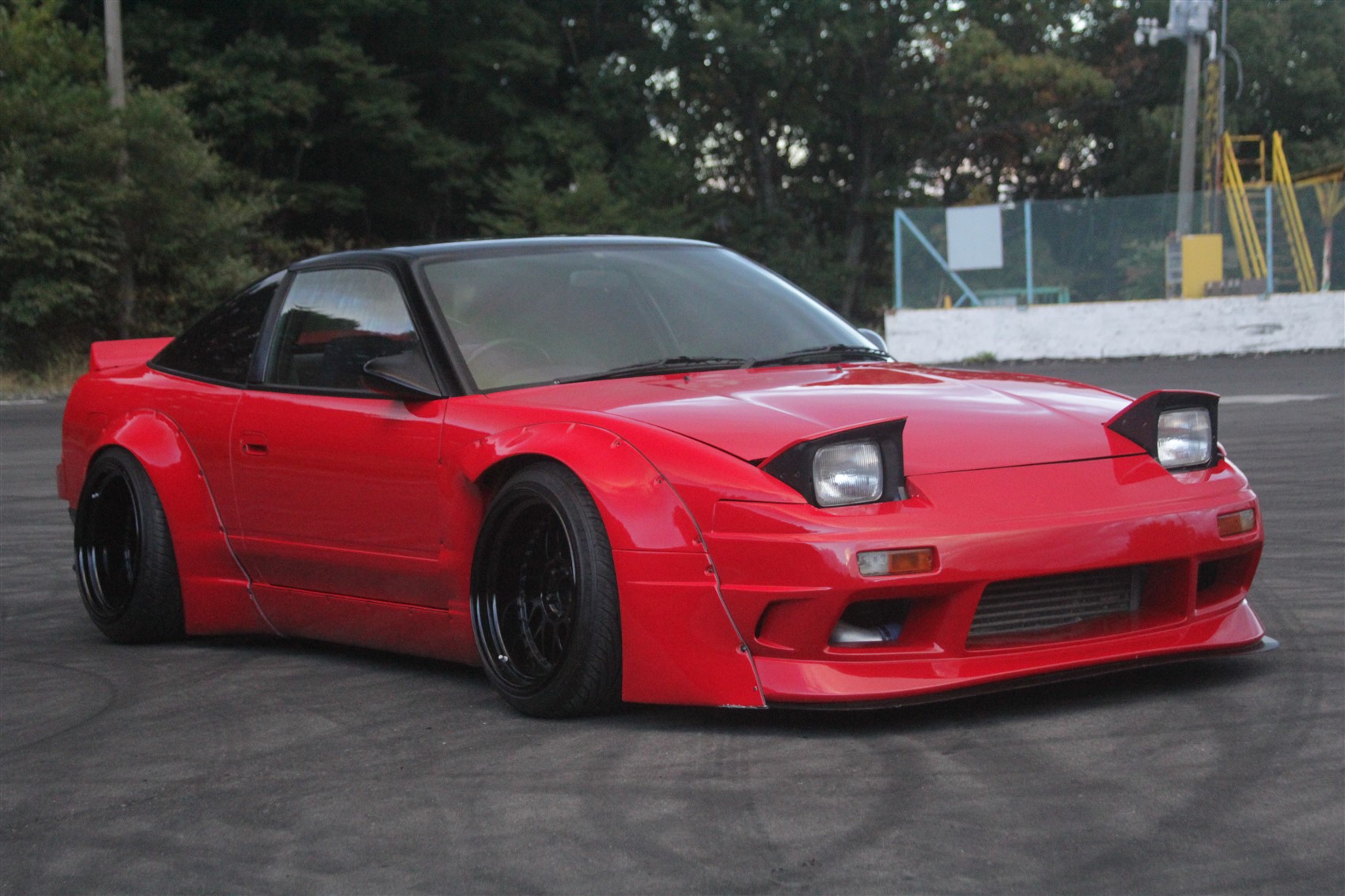 We are proud to offer this Modified Drift Spec RPS13 180SX for Sale! This Heavily modified drift/street Car has just been fully prepped at Powervehicles and was exhibited at the recent SR Heritage meeting. Its now ready for sale in Japan or Ship Worldwide.
TYRES:
F: Good
R: Were new but now need flipped (Worn on inside edges due to camber)
Overhauled SR20
Alloy Rad
Stainless Mani
Front Mounted Intercooler Kit
Nismo 555cc Inj
HPI Air Cleaner
Metal Head Gasket
R35 AFM with Adapter
IHI Turbo
Tomei Poncams
Aftermarket Turbo Outlet
Alloy Cooling panel
5 Stud Hubs
4 Pot Nissan Brakes
Rear Wheel Spacers
Cusco Rear Upper Arm
ORC Super Single Clutch
GP Sports G master Coilovers Rear
GP Sports DG5 Coilovers Front
Aftermarket LSD, 4:1 Final
Rear Subframe Collars
Stain Mesh Brake Lines
Laragus Rear Stabiliser
Aftermarket Front Pipe
Decat Pipe
Aftermarket Exhaust system
Pilo Tension Rods
Work M1 18 x 10J -27 F, 18 x 12 -25 R (Excellent Condition)
Kouki Tails and Garnish
Rocket Bunny Rear Over Fenders
Rocket Bunny Front Over Fenders
Rocket Bunny Side Skirts
Rocket Bunny Rear Wing
Rocket Bunny Rear Diffuser
Front Lip / Under Tray
Front Aero Bumper GP sports g sonic
Bomex Mirrors
Strut Tops Spot Welded
Strut Top Supports
Battery Moved to Rear
Personal Steering Wheel
Bride Reclining seats (Similar but not matched)
Power FC and LED Commander
Half Roll Cage
Blitz Dual SBC Boost Controller
Carwings Navi
Uprated Fuel Pump
Please Study all pics for more info (Full size copies can be seen here)
Black CR Kais available instead of current wheels if required
Engine Overhaul info doesn't have records but was stated the similar as this spec from another car we got at the same time: X trail Pistons and Pulsar Conrods (Not verified)
Bought Direct from Private Japanese owner
Looks great now and Drifts a little, but if you want as a drift car we advise smaller wheels, less camber and raised ride height for better performance.
Just attended the SR Heritage meeting with this car where it was well received!
Other Seat options Available, Ask on Request (Bride/Recaro etc)
Just mapped, around 300ps at 1.2 bar Estimated
Front Inner Fenders hammered out for clearance
Air Con Complete
Export
We can arrange this car to be shipped to you in your home country!
Drive
You can fly to Japan and Drive this car here on the Circuits of Ebisu!
Tune
We can further Tune this car with Top Parts from our extensive Partners List!
For more information on this vehicle please use the form below.