1997.2 ECR33 Nissan Skyline GTS T Type M For Sale
3,695,000 JPY FOB (Plus Tax for Domestic Sale)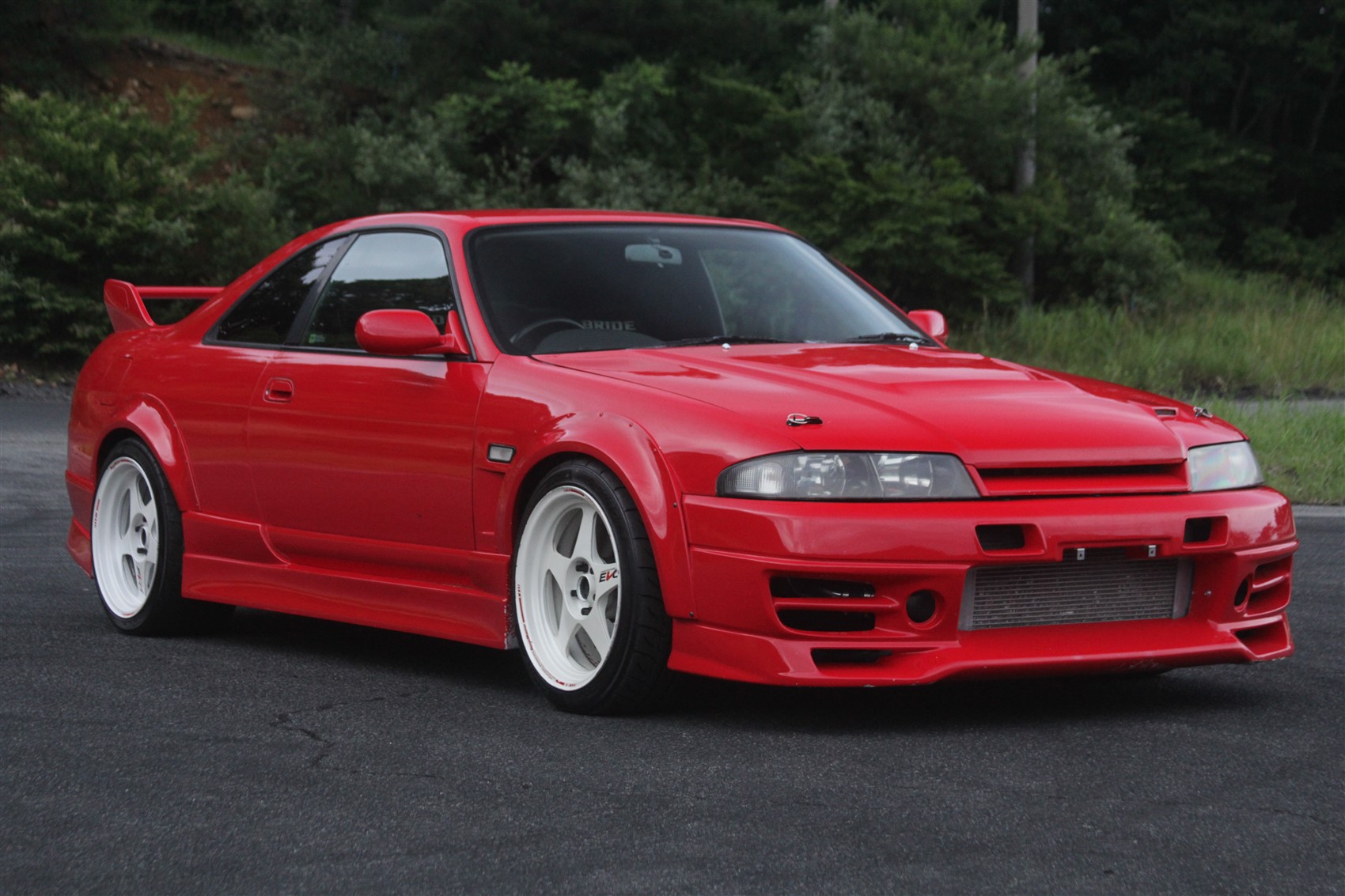 1997.2 Nissan Skyline GTS T Type M
We are proud to offer this Nissan Skyline ECR33 GTS T Type M with RB26 Engine swap, HKS turbos, Link Ecu, and many other tuning parts, For Sale! This Modified ECR33 is a great base for Street/Drift/Circuit use and is ready to Ship Worldwide.
Spec:
1997.2 Nissan Skyline GTS T Type M
RB26 engine Swap
N1 piston
Metal Head Gasket
HKS GT-SS Twin Turbos
HKS Piping Kit
HKS Air Flow Less Adapters
HKS Power Flow Filters
HKS Intercooler
HKS Slide Cam Pulleys
Tomei Camshafts
Cusco Tower Bar
Koyorad Alloy Rad
Okada Coilpacks
Oil Catch Can
Nismo Adjustable FPR
Uprated Fuel Pump
SARD 550cc Injectors
Blitz NUR Spec Exhaust system
Decat Pipe
Aftermarket Front Pipes
Ikeya Formula Rear Lower Arms
Ikeya Formula Rear Upper Arms
Ikeya Formula Front Pilo Tension Rods
Endless Zeal Function Coilovers
Front and Rear Wheel Spacers
Aftermarket Rear Rotors
Aftermarket LSD
ORC Clutch
Endless 4 Pot Caliper & Pads
2 Piece Front rotors
Uras Rear Over fenders (Inner Fenders cut and sealed)
GTR Trunk spoiler
FRP Bonnet
Bonnet Pins
Rega Master 18" Wheels (Rear 10.5J + 45, Front 8.5 + 45)
FRP Vented Bonnet
Front FRP Fenders (M-Sports?)
Front aero Bumper (Trial?)
Aero Side Skirts (M-Sports?)
Aero Rear Bumper (M-Sports?)
Bride Full Bucket Seats x 2 (Recliners also available)
GTR Rear Seats & Inner Fender cards
GTR Floor Mats
Nismo Shift Knob
ETC
Momo Race Steering wheel
HKS AFK
HKS EVC IR
HKS Mixture Controller
HKS Circuit Timer Display
Defi ZD Meter Display
Link Extreme ECU
Please Study all pics for more info
Underside painted but no signs of any rust problems
Bonnet pins not nice to use, advise Aero Catch installed
Light Front Panel repair History, looks fine, please see pics
Air Conditioning Removed
RB26 Engine Conversion on paperwork
501ps torque 54.5k at boost 1.2k from previous Dyno Sheet
Just Tuned on track here at Ebisu!
Advise Oil Cooler
Rad Shroud been added since pics to aid cooling
Street / Time attack spec but could also be converted to drift!
Export
We can arrange this car to be shipped to you in your home country!
Drive
You can fly to Japan and Drive this car here on the Circuits of Ebisu!
Tune
We can further Tune this car with Top Parts from our extensive Partners List!
For more information on this vehicle please use the form below.