Street/Tuned Supra for sale
¥SOLD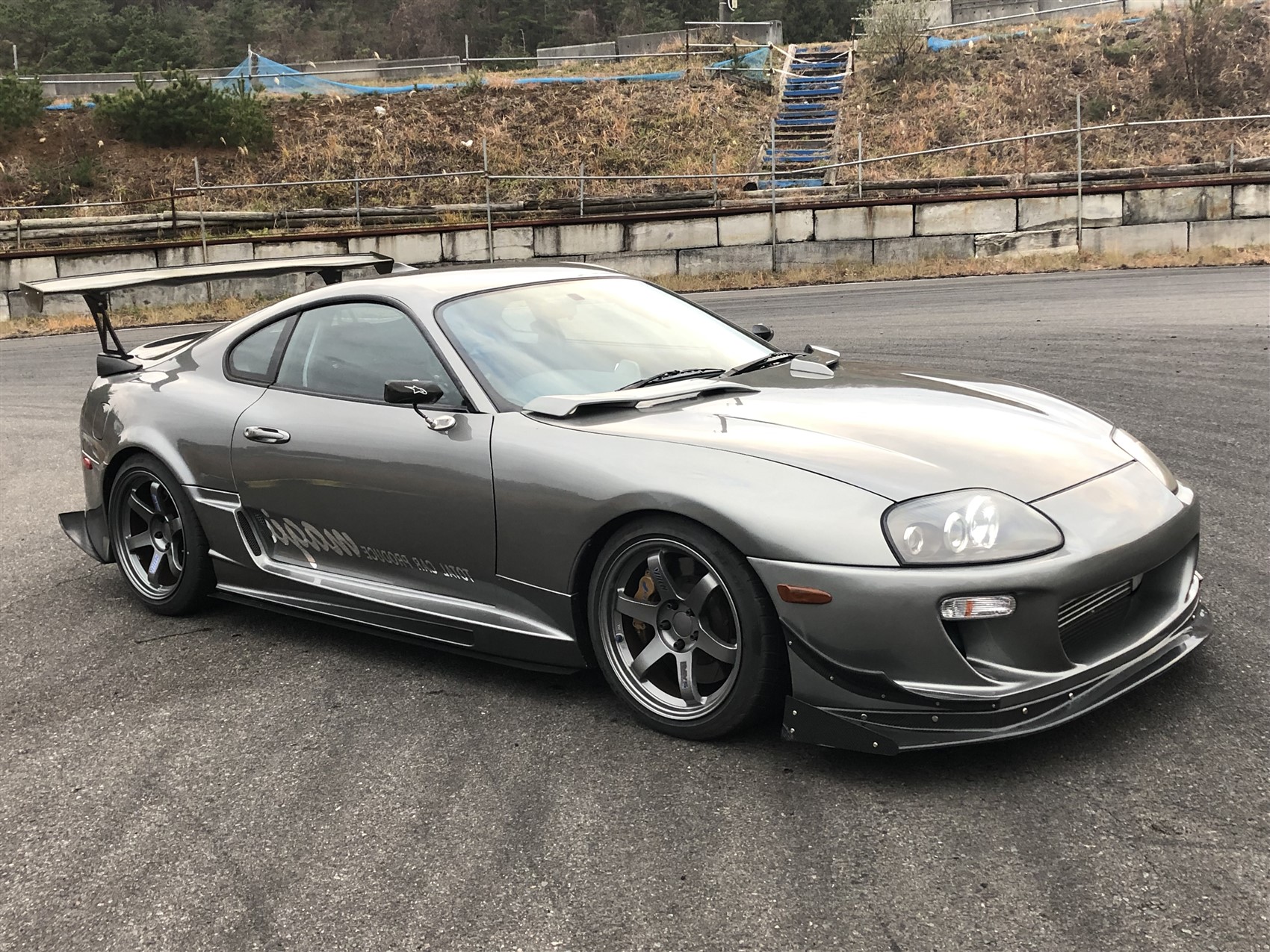 We are proud to offer this Ex Tokyo Auto Salon, Shop Demo Car, Tuned / Modified Supra for Sale!
An Excellent Fast street or Circuit JZA80 RZ Supra, that we are now modernising in house to make this excellent car even better!
Available for use here in Japan or Export Worldwide.
Engine:
Trust Intercooler
Trust Oil Cooler
Trust Air Cleaner
Trust Metal Upper Rad Pipe
Greddy T88H
34D Kit
Trust Mani
Trust Wastegate
Adjustable Fuel Press Reg
Metal Suction Pipe
SARD Fuel Delivery Rail
HKS 1000cc Inj
Aftermarket Cams
Large Alloy Rad
Aftermarket LSD (To be verified)
Aftermarket Clutch
Alcon Brake Kit Front and rear
18" TE37s
Bridgestone Tyres
Racing Gear Coilovers
Stain mesh Brake Lines
Titanium Exhaust
Mines Strut Brace
Orido Front Bumper
Orido Carbon Front Lip / Diffuser
Orido Canards
Aero Side Skirts
Carbon Side Under Panels
Carbon Rear Diffusers
Kevlar Rear GT Wing
Carbon Mirrors
Bonnet Spoilers (Bolted on, we can remove and repaint bonnet or change bonnet at extra cost)
Trial Rear Bumper
Rear Carbon Canards
Rear Tow Eye
HKS FconV Pro Gold
Race Type Steering Wheel
Full Cage
Trial Recaro Seats (Very Rare, Matched pair)
Carbon Dash Trims and Meter Mount
SARD meters
GREX shift Knob
Rear Mirror Camera in Navigation
HKS EVC Pro
Snap Off Steering Boss
Aftermarket Tacho
Please Study all pics for more info (Full size copies can be sent on request)
Car has not been prepped in our workshop yet. Suspect more tuning parts. We plan to Fully Prep it but don't know when we will get time.
Very Clean condition throughout!
No Signs of Crash History
Block is Stock as far as we know
Some Paint Fading on Rear Fenders but we can attend to this prior to shipping, Rear Spoiler needs re-lacquered too
We can Tune this car to any desired Horsepower Level / Spec
No Rear Seat
Keypad Alarm System
Heater Console Moved to Arm Rest
*Total Kms Unknown but there's a record of : Shakken 25/8/2013 – 5900 Kms , 19/7/2016 – 7600kms
Ex Tokyo Auto Salon (2007) Note the car Does not have gullwing doors as it did at Autosalon!
Export
We can arrange this car to be shipped to you in your home country!
Drive
You can fly to Japan and Drive this car here on the Circuits of Ebisu!
Tune
We can further Tune this car with Top Parts from our extensive Partners List!
For more information on this vehicle please use the form below.