R33 Nissan Skyline GTR For Sale
3,995,000 FOB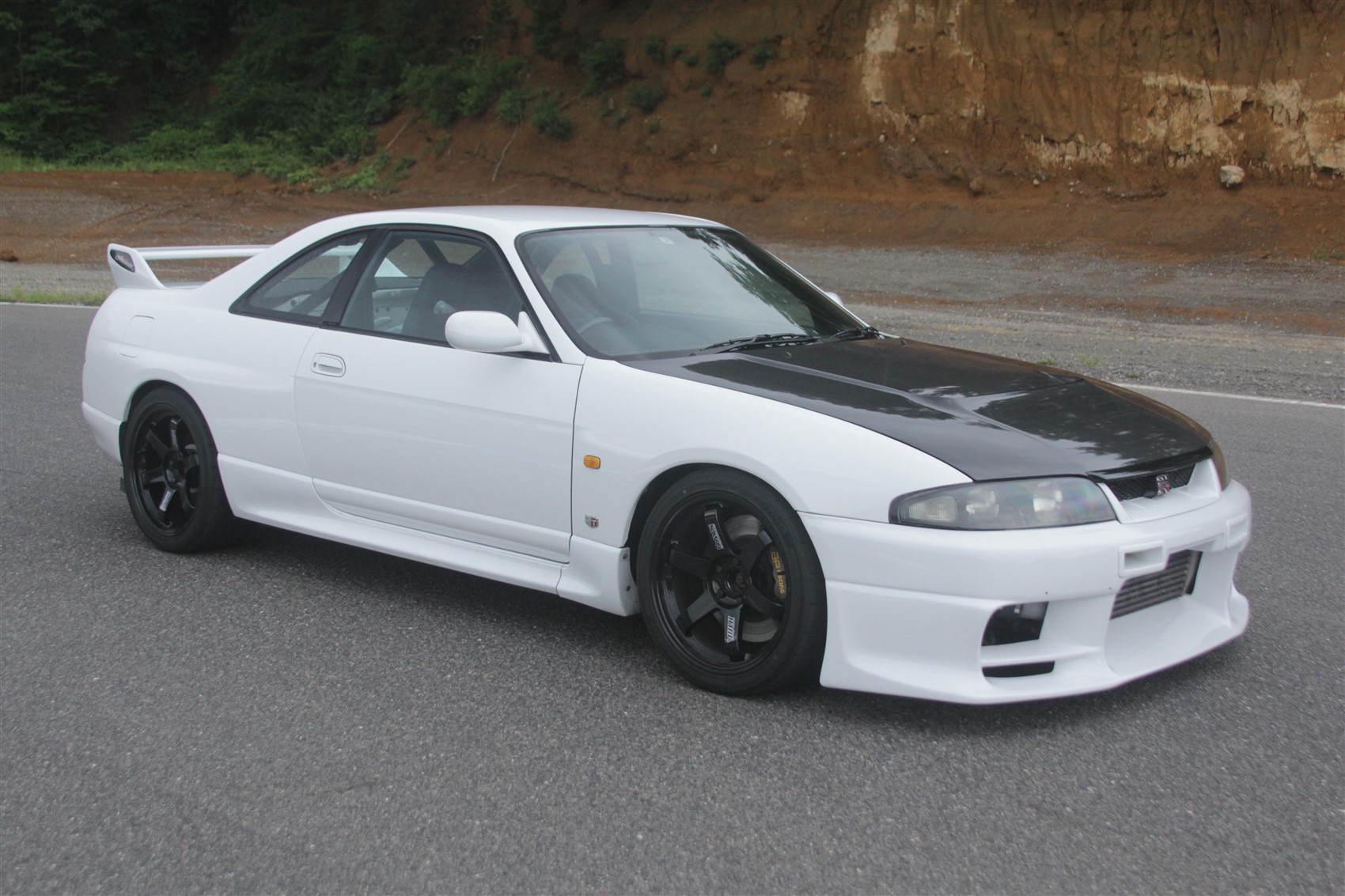 R33 Nissan Skyline GTR For Sale
We are proud to Offer this Skyline R33 GTR (BCNR33) for Sale. As its one of the 1st models its available to Export this GTR to the USA early 2020. This Tuned GTR has many excellent Mods and is ready to Ship Worldwide.
Spec:
1995.2 BCNR33 Skyline GTR,
Engine:
Nismo N1 Turbos
Aftermarket Cams
Aftermarket Turbo Outlets
HPI Evolve Alloy Rad
Oil Catch Can
Braided Breather Line
Metal Upper Rad Pipe
Cusco IC Piping
Nismo Adjustable FPR
Oil Cooler Kit
ARC Intercooler Kit
Nismo 555cc Inj
Metal Head Gasket
HKS Front Pipe
JIC Front Pilo Tension Rods
Aragosta Coilovers
Nismo Super Coppermix Clutch (Twin?)
Volk Rays TE37 9.5J Wheels
HKS Silent Hi Power Exhaust System
Rear Diffuser
Aftermarket Catalyser
Aftermarket Rear Slit Rotors
AP Racing Front 6 Pot Calipers
Stain Mesh Brake Lines
D-Speed Carbon Bonnet
Top Secret Front Bumper
Drivers Kouki Seat
Half Roll Cage with Side Bars
Momo Race Steering Wheel
Apexi Power FC and Commander
Greddy Profec B Spec 2
ETC
Tomei shift Knob
Nismo 320KMH Speedo Set
Pioneer Audio
Pivot Boost Gauge
Auto Gauge Water Temp Gauge in "A" pillar pod
Blitz EGT Meter in "A" pillar pod
Nismo Floor Mats
Please Study all pics for more info (Full size copies can be sent on request)
Video on Facebook
Available to Import to the USA In Feb 2020 (1st of the R33s!)
Remapped previously by our Tuner, Tex Modify
No Crash History
Speedo not OEM, Total Kms Unclear
Shakken till Oct 2020 for Use in Japan
We can source matching front (Early or late model) seats on request at extra cost
Carbon Wrap on Interior Trims, Some Screw holes in Dash
Upper Section of Rear Seat comes with car (Not pictured)
Dent in Centre Silencer (We can remove and make strait there if required)
Front Rotors Quite Worn, Advise Replacement
Estimate 500PS
Export
We can arrange this car to be shipped to you in your home country!
Drive
You can fly to Japan and Drive this car here on the Circuits of Ebisu!
Tune
We can further Tune this car with Top Parts from our extensive Partners List!
For more information on this vehicle please use the form below.