1990.10 Na1 Honda NSX For Sale
7,600,000 JPY FOB (Plus Tax for Domestic Sale)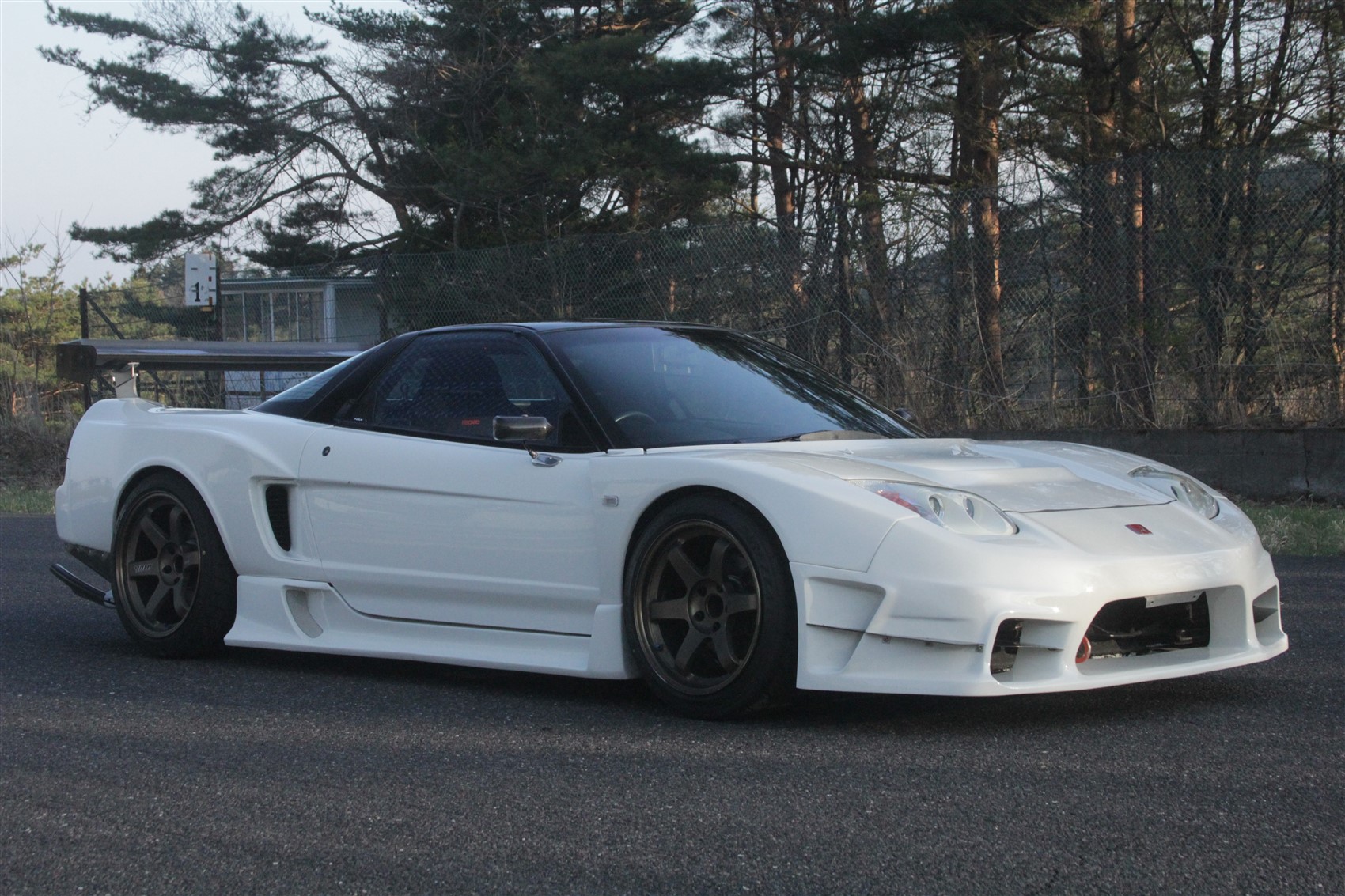 We are proud to offer this Modified Honda NSX that looks strait out of Super GT! Ready to Ship Worldwide.
TAITEC GT-011 Exhaust manifold
Air Cleaner: ARC Super Induction Box
SARD fuel pressure regulator
Engine mount for Type R
Mugen Oil Cap
TAITEC GT-009 Exhaust System
clutch: OS R2C
OS SuperLock LSD 1.5way 4.4 Final
APP Stain mesh Hoses
Neon Lights
Bilstein Advance SPL Coilovers
Volk Rays TE37 R 18 x 10.5J + 15, F 17 x 9.5J +12
NEW Dunlop Direzza Tyres
F bumper: Sorcery
F Fender: Sorcery
R Fender: TAITEC
Bonnet: TAITEC Kai
Diffuser: TAITEC Kai + Route KS ・
Wing: Advance
Side Step: Litmo
Mirror: Craft Square
Maintenance Lid: Jack Sports FRP
Genuine Clear Blinker
Genuine 02 headlights
02R tail lamp
Front Tow Eye hook
Momo steering Wheel
Recaro Recliners x 2 (OEM Seats etc can be sourced on request)
Alloy Harness Bar
TFTLCD Rear Mirror
Please Study all pics for more info (Full size copies can be sent on request)
One front Wheel has a repair on inside, some scrapes on outer front lips
Audio Not wired in
Seat mounts aren't professionally made
Looks to have had front repair in the past (Front panels etc, not heavy, see pics), But Car VX report is clear from Crash
Front Lip / Diffuser can be ordered and installed at extra cost
Timing belt replaced April 8 2015 217658kms
Small hole in driver's seat shoulder area
Some small cracks on interior trims – see pics
Smaller Wheels available (Gram lights, need painted) at a reduced cost
Air con Rads Dented
Underside a little untidy with black under seal, will come off with ICE / Jet wash blasting (Partially removed)
Export
We can arrange this car to be shipped to you in your home country!
Drive
You can fly to Japan and Drive this car here on the Circuits of Ebisu!
Tune
We can further Tune this car with Top Parts from our extensive Partners List!
For more information on this vehicle please use the form below.