☆Car Shakedown/Practice☆ (Monday – Thursday)
Powervehicles in Ebisu can supply you with a car for you to use for your stay and when you are finished, it can either be exported to your home country, stripped of parts and body scrapped, we can arrange storage for it till your next trip, or we can purchase it back.
Once you arrive, you can use the circuit and its facilities to test out your car, carry out maintenance and set it up for your driving needs. The circuit's open every day 8am – 5pm. Tyres are available to purchase (Please Pre Order) and tyre changing facilities are available for you to use FREE on site (Don't worry if you don't know how to do it, someone's always on hand to help you!) Should you have mechanical trouble Powervehicles and Local Tuner Agent Ks can provide full garage support, and we will do our best to get you back on track as quickly as possible.
Advice is always on hand from the local D1 GP and D1 SL Drivers regarding car settings and track techniques. Go out, familiarize yourself with the many tracks that Ebisu has to offer and get some practice for the G1GP!
Price per day:
9,000 Yen (Price includes entry for 1 person to drive on all 5 Drift Courses, all day)
or
6,000 Yen (Price includes entry for 1 person to drive on all 4 Drift Courses, Minami being excluded, all day)
Skid pan is 2,000 Yen Per Day and circuit entry only 1,500 Yen per day, Per PERSON.
GOLD CARD – 12 month pass which INCLUDES the Matsuris and allows un-limited drift course use – 100,000 JPY (500 yen Daily insurance is required each use) (Credit card payment is ok for this but only Visa, Not Mastercard)
☆G1GP Competition☆(Normally Friday)
The G1 GP Drift Series has become one of the biggest gathering of international drifters in the world, with each round attracting drivers from 10+ Different countries at most rounds. Prizes for the winners range from a 1 Year Unlimited Entry Ebisu Gold Card, and prizes from Series Sponsors Zenky Racing, Kenda and Kazama Auto. Support has grown for the series as has the long list of sponsors as well as continuing coverage from Japan's Drift Tengoku Magazine, Fukushima Tourism Board and feature heavily in Social Media. Kevin Flynn took out the 2017 title and will look to defend it next year. Have you got what it takes to take him down?! Whilst the competition is fiercely contested, it's all run in the best of spirits, so if you want to pit yourself against some of amazing drifting talent from all over the world, in front of the Team Orange Judges, you had better enter the G1 GP!
G1 is split into up to 2 categories meaning whatever your competition experience, you will be grouped with suitable competitors.
Novice (Beginner level through to intermediate) Judging is based on single runs.
Pro (Intermediate to advanced) Judging is based on single run for qualifying then battle drifting for the main comp.
Sponsors: Zenky Racing, Team Orange, Kenda Tyres, Kazama Auto
For more info check out the G1 GP Facebook Page
The line-up for 2023 will be announced early in the spring
Price per day:
Price 15,000 (Inc Party), 3000 for Party only.
☆Drift Matsuri☆ (Saturday & Sunday)

matsuriEvery drifter from complete beginner to professional driver, from anywhere in the world, should definitely experience this at least once in their life. The world renowned Drift Matsuri's see 150 -350 cars descend here to the home of drift for 36 hours of non-stop drifting madness! Everything you have heard about the event is true…and more. Rub shoulders with D1 /FD Drivers in their practice cars and revel in the one-of-a-kind atmosphere. All courses are dedicated to drift for the entire event, including the High Speed East and West Courses which are usually grip only which gives you the opportunity to drift at some of the highest speeds in Japan (160kmh+). At the end of each day the West Course is modified into the awesome Nishi Short Course for a limited period, allowing you to experience this normally off limits course for the hottest session of the weekend. The action doesn't stop at night either, with drivers continuing right on till day break and beyond. We're flattered to see many similar "Matsuri" events around the world starting to appear but the original is still the best – Come see for yourself…
Price per day:
Price 15,000 Yen for weekend pass. (Must be booked 14 Days before the event or late booking price is 20,000)
To Enter as a spectator on any of these days is 1500 JPY per person, per day
Visit Ebisu to get comp ready!
This is the ideal place for those thinking of coming to Japan and compete in Drift series here such as the D1 GP, Formula Drift Japan, EDS, D1 Lights, Drift Muscle and MSC. Test your skill here in a drift heaven week, and if you think you have what it takes, return to compete in a full Japanese drift competition against the locals! We can arrange competition vehicles for you to compete with from a regular competition spec car right up to a D1/FD machine to compete with the world's best. Some of the best Drivers in the world train here at Ebisu, making it the ultimate sparring ground! More info by request.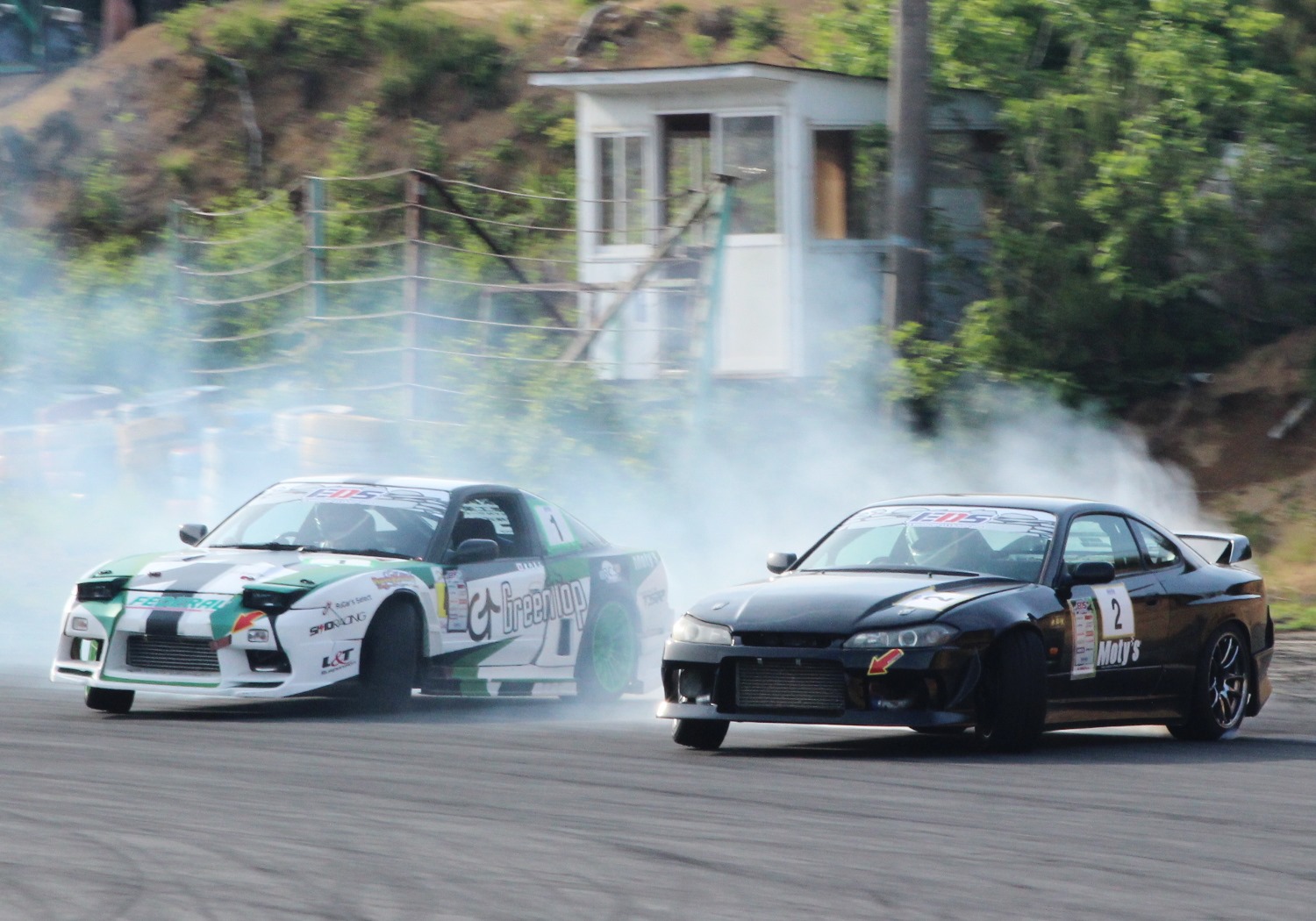 Car services and costs
We can offer the following, regarding a vehicle to use whilst your here:
Vehicle sourcing: We Stock Drift Ready Drift cars, from Basic Drift cars, right up to turn key competition machines. Click the Showroom tab above to see our current inventory and 'In Soon' list. If we don't have anything that suits you we can source specific vehicles from auction, and our many friends here in the Japanese drift scene. If you're on a budget why not share a car between a group of friends and share the cost! We always have a number of customers who have a deposit with us, who are on our auction highlights emailing lists and also receive the full info on our new stock, before we advertise it on our website. If you would also like to receive this information, please email us.
Below is a rough guide as to what you can expect to get and for how much.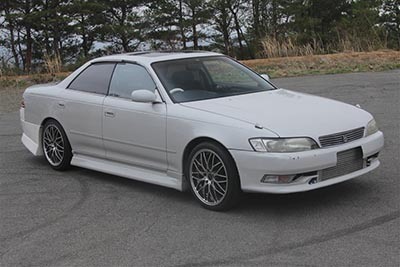 Light Tuned
(Note Suitable Cars for this budget are now getting vary scarce, and only available direct from auction, Checked at auction but require an average of 40 hours or so in the workshop preparing them for drifting)
Common Vehicle Choice: S13/S14/RPS13/JZX90/JZX100/C33/A31/R32/R33
A Turbo charged car with aftermarket parts such as LSD, Coilovers, Exhaust System, Clutch, Bucket Seat, and some light engine tuning, or mid level tuning with some body Damage.
Aprox. 1,200,000-1,800,000 JPY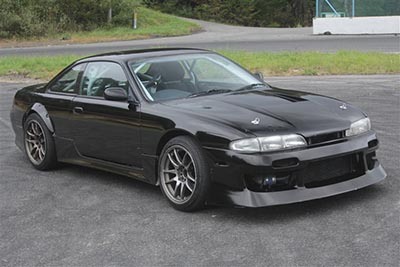 Mid Tuned
Common Vehicle Choice: S13/S14/RPS13/JZX90/JZX100/R32/R33/JZX90/C33/C35/A31/ etc
For those who want a turbo drift car with around 300ps. Expect a S14/S15/HKS GT-SS Turbo or similar setup on the SR engined cars, injectors uprated and remapped ROM, on top of the parts listed on the light tuned option, as well as aftermarket, Intercooler, larger radiator and Adjustable Suspension parts. It's also likely to have some aero parts and in car electronics such as boost control and meters. Drift Ready JZX100s start at this price.
Aprox. 1,800,000-2,500,000 JPY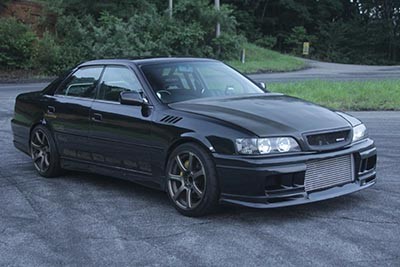 Competition Ready
Common Vehicle Choice: S13/S14/S15/RPS13/JZX90/JZX100/R32/R33 etc
To be competitive the turbo cars would have over 350ps so a turbo such as Trust TD06, T517, T518, HKS GT-RS, GT3037 etc, supporting engine mods, fully adjustable sus, cage, 4 Point Harness and a fire extinguisher. Approx. 2,500,000 and up JPY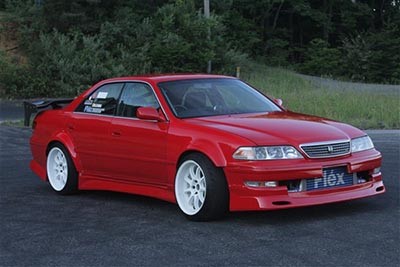 FDJ / D1 Cars
Competition Ready right up to Highest level Formula Drift Japan and D1 Cars
We at Powervehicles have exported numerous Ex D1SL, FD, and D1GP cars and always have more either in stock or available to us for those serious about competing here with the world's best.
3,500,000 JPY and up
If we have no cars that suit your budget we offer a Auction Agent Service. Once we receive a deposit we can check and bid on auction cars for you. You let us know your maximum bid and we calculate how much to pay at auction, incorporating auction costs and taxes, transport, as well as our fee. If your successful we will then arrange the car to get transported to Ebisu. Once it arrives we will check fluids and take it a short drive, then email you a basic report FULL DRIFT PREPARATION ISNT ALWAYS POSSIBLE ON THESE CARS DUE TO WORK LOAD. WORK CAN ALSO BE CARRIED OUT BY YOURSELF. If you want to be sure of getting a car that's prepared for drift then please purchase from our stock. We also offer a full Export Service for auction Sourced cars, Please Contact Us if you would like more info.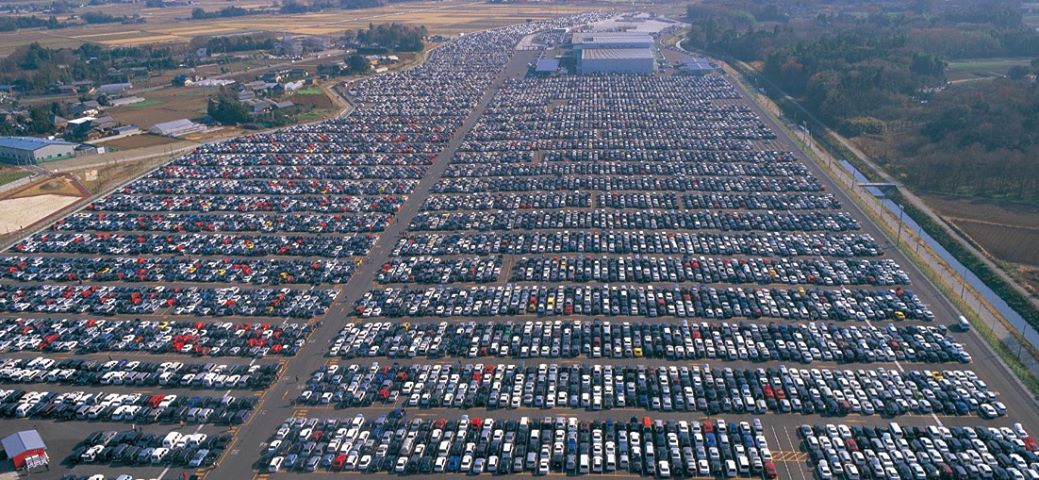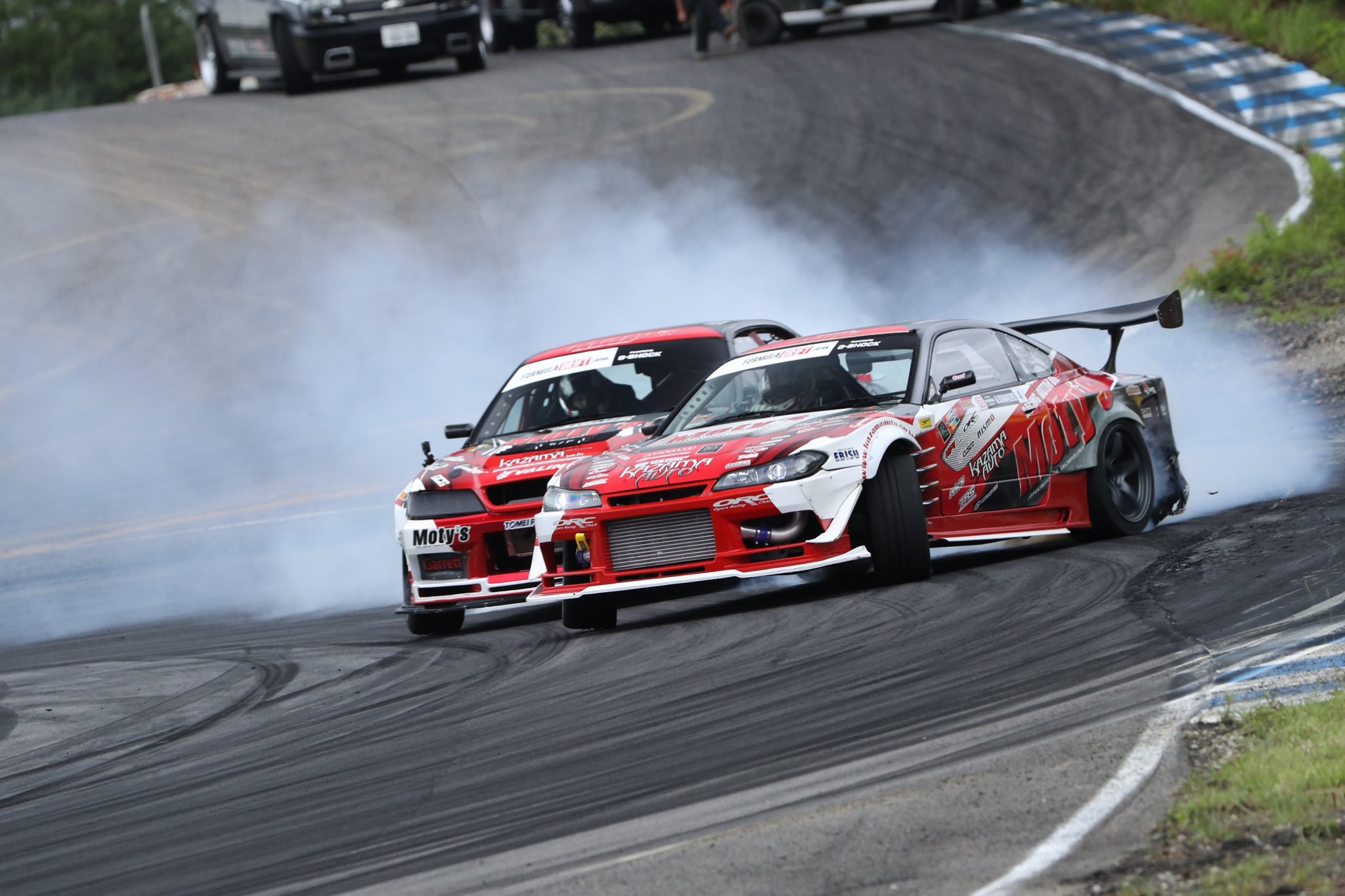 Buy Back Option
We can offer to buy cars back from you at the end of your holiday. Price of course depends on condition but generally you will get a around 55%-60% back of your purchase price if the car is relatively undamaged (More if its like how you got it!) We are not obliged to buy auction sourced customer cars back at the same rates as our stock vehicles.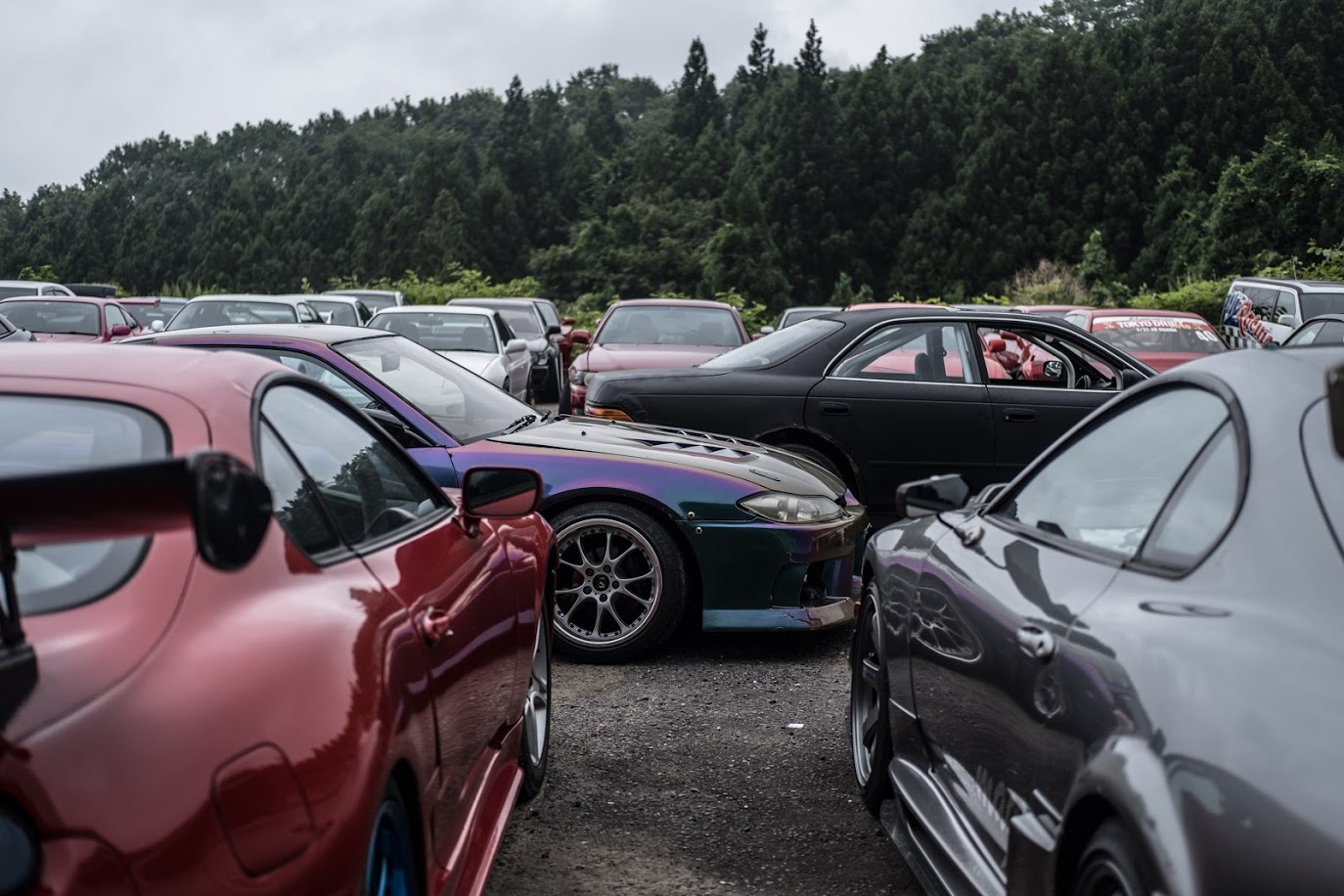 Vehicle Storage
The following options are available for customers wishing to keep their newly purchased Powervehicles Car here at Ebisu Circuit until their next visit: Outside Parking in Circuit Compound Storage Area: 5000 JPY Per Month. Indoor Garages are also available, Info on Request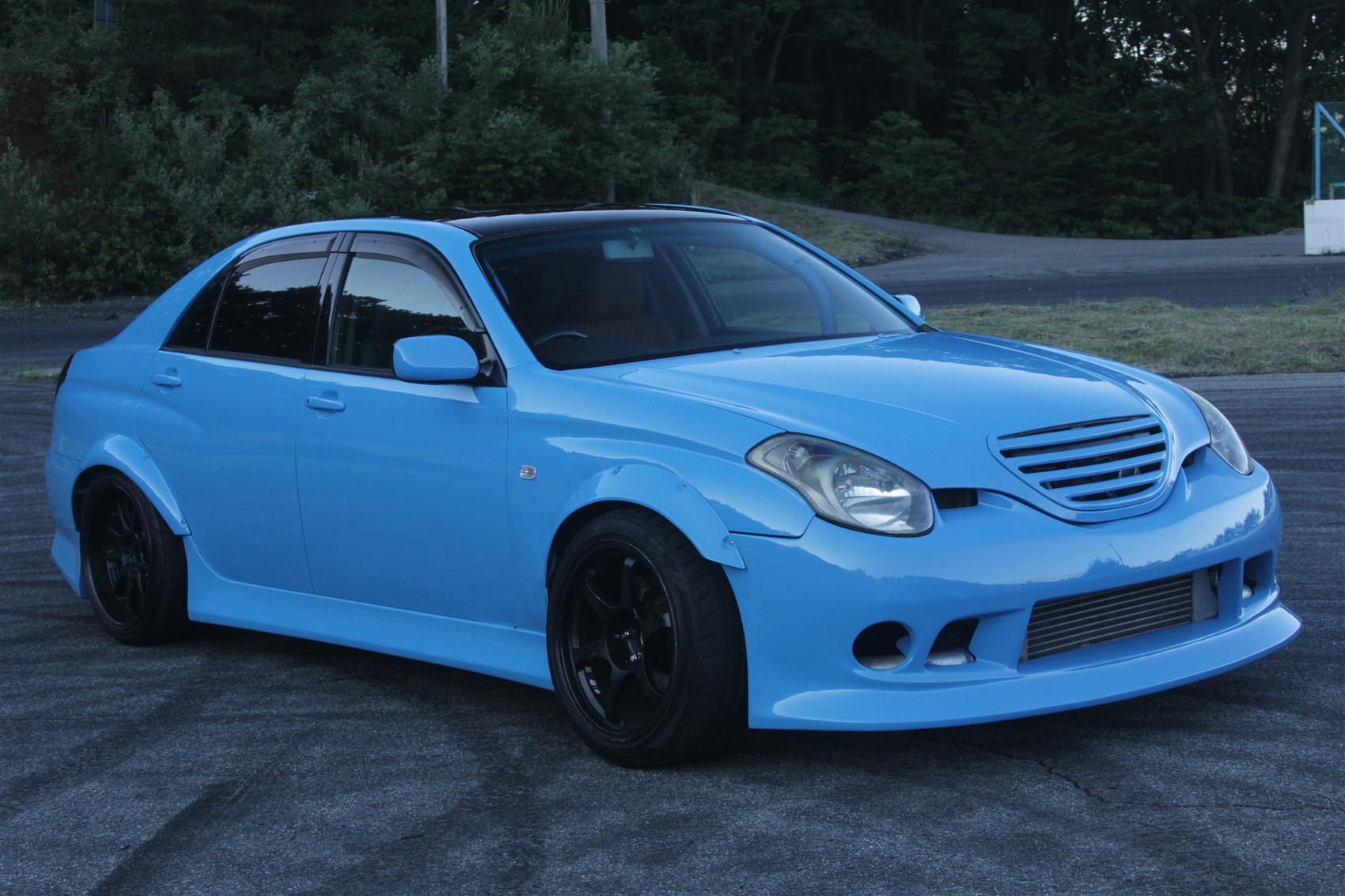 Vehicle Exports
Powervehicles are experts at preparation and forwarding of Japanese tuned cars to countries all around the world. We can raise the cars and securely hide aftermarket parts to enable the cars to have the best possible chance of arriving in perfect order in their destination country. RORO and Container shipping available to most major ports in the world. Quotes can be supplied upon request.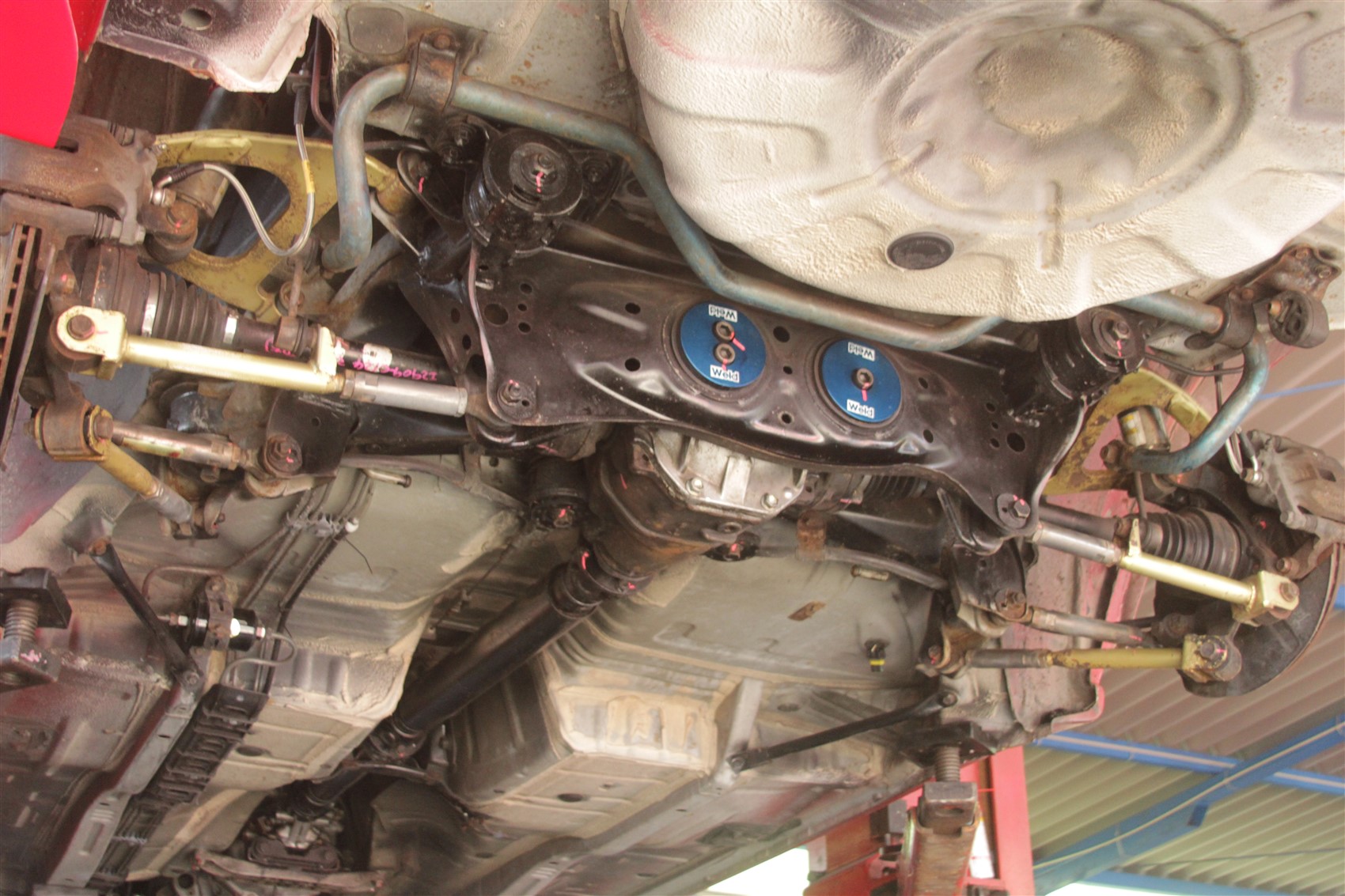 Dismantling and Disposal
You can remove the parts you desire from the car and then we'll arrange the disposal of the vehicle (Some Fees Apply)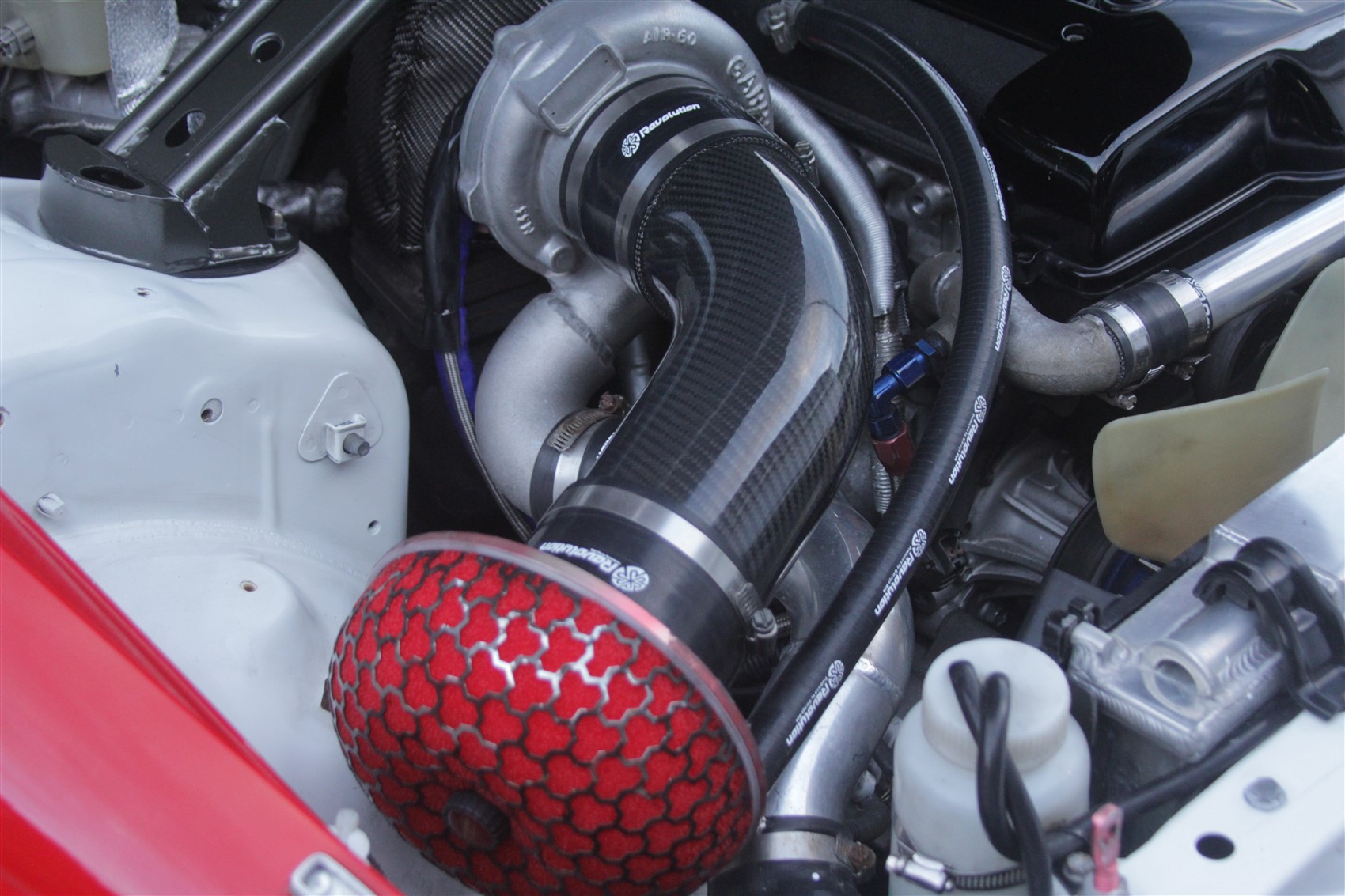 Vehicle Tuning, Preparation and Recovery
There are basic tool Kits for sale in the PV shop for 14500 JPY. Specialist tools such as pullers etc are available on Request. Hoists and main workshop equipment and Tools are for the Powervehicles Staff ONLY to use, so they can efficiently work on vehicles booked into the workshop. Therefore it is essential you buy or bring some basic tools. A Jack, Torque wrench, Wheel wrench and other basic tools can be bought for 15,000 JPY (Around $150 USD) from the local Home Centres (15min away). We can carry out mechanical repairs on request, subject to room in the busy schedule.
Hotels and Travel
From Narita
Ask the staff at the rental company to enter Ebisu Circuit or your hotel in to the navigation system. Follow the Signs for Joban Highway from Narita Aiport
Ebisu Circuit Address is : Ebisu Circuit 1 Matsukurasawa, Nihonmatsu, Fukushima, 964-0088, TEL: 0243 242336
By Train from Tokyo Station:
Take the Yamagata Shinkansen/Bullet Train to Koriyama Station (Around 1 Hour 15 Mins). Transfer to the local JR Tohoku Line bound for Sendai and purchase a 400 JPY Ticket. Get off at Nihonmatsu Station which is around 25 mins from Koriyama (5 Stops). At Nihonmatsu Station, you can take a taxi to the track which will cost approx 5,000 Yen. (There are often people traveling to the track at event time that will be happy to share costs with others/carshare).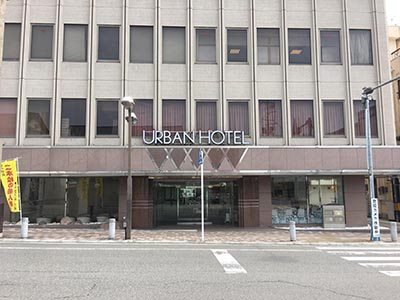 Urban Hotel Nihonmatsu
This is a regular, modern hotel with all the usual facilities including Internet. It is located in Nihonmatsu town centre beside the train station, 7-11 convenience store, bar and restaurants and is approx a 15 minute drive from the circuit entrance. The price is Y13,500 for a twin room, 7000 for a Single and 15,000 for a triple (Breakfast is extra an 1050 JPY). A hire car is necessary.
There are also similar budget hotels such as Route inn Koriyama, Chisun in Fukushima and Appa Hotel Fukushima, all with 45 mins.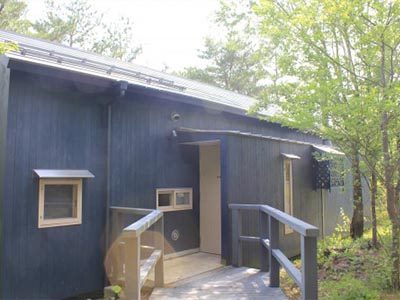 Forest Park Adatara
Cottage for rent, spacious and clean, set north of the circuit further up the mountain, around 15mins from Ebisu. Heating/Electricity etc included in the price, full self catering, basic shop on site, 7 mins to the nearest convenience store, 15 Mins to a large shopping centre. 22500 JPY per day for a Large Cottage (Sleeps 8) per group of 6-8 People, 18,500 JPY per day for groups of 5 people and under. This makes it a good place for larger groups to stay. A hire car is necessary.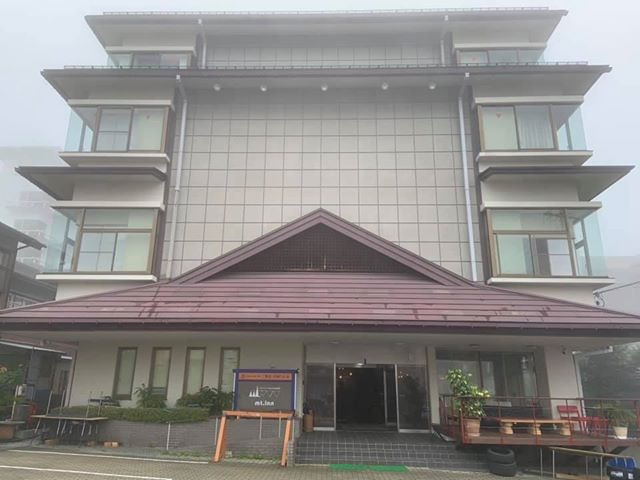 The Mount Inn
The Mount Inn is only 10 Minutes from the Track and even has a Driving simulator!
Rider & Drivers Salon
Ebisu Circuit kindly offer this large hall for any patrons of the circuit to use FREE OF CHARGE for short term stays (i.e. 1 – 2 days). Note there's no showers etc but there are some in the Local Onsen (Hot Spring) 5 minutes away by car. There are futons and bedding inside the hall for all to use too, just please keep the place tidy! There is also no shopping facilities. A hire car is necessary. Strictly No Long stay use.
Rules & Other Important Stuff
If your serious about coming over to see us you MUST read the information below.
Rules
Full Face Helmet is required for Driver and Passengers. Got a good helmet back home? Why not bring that with you! We can order high quality Helmets from around 25000 JPY on Request.
Vehicles must be safe and presentable for use on the Circuit, in Matsuri and also out with that weekend. We're not referring to normal missile wear and tear, more excessive body damage and neglect.
This is now a safety concern as cars fall into further states of disrepair. The cars must not be death traps, fire hazards, dangerous obstacles in the pits. Safety requirements aren't strict and you can drive at high speed here. They must be structurally sound and hold up to a reasonable impact in the event of an accident. We must do all we can do avoid injuries and the consequences of. Also the image the circuit wants to convey is not one of blatantly destroying cars, this is a place of Drift, not a demolition derby. This is not a monetary thing for us or the track. We are too busy to take on this sort of work in the PV workshop but all cars bar a few can be made respectable for minimum money but you must invest your time in repairing them prior to driving here. We want to encourage care in your race car, we don't want someone abusing a car for a week then selling it on as "mint" using our old pics! You get what you pay for, we want to sell a product you're happy with and will cherish! If your budget isn't sufficient to buy a suitable car, consider saving up more and coming with the correct amount to have a good time, rather than coming on un unrealistic budget, buying a wrecked missile, and having a bad time spending all your time fixing rather than driving.
Stipulations:
Cars must be of respectable and recognisable appearance, with all panels and windows (Glass or Suitable Plastic) in place with no sharp edges, Heavy Accident Damage is to be repaired.
The cars must be repaired to the point they will survive a major impact, they must retain structural integrity after they have had an accident / been repaired.
Cars must have at least 1 working brake light (OEM or aftermarket) at ALL times. For use at Matsuri where you can drive at night You MUST have at least one fully working headlight (OEM or aftermarket) and side Light.
We also advise Hazards but this is not compulsory
No oil or fluid leaks will be tolerated
All vehicles must be maintained to a satisfactory standard
All vehicles must have wing mirrors
The Boot/Bonnet / Doors Must be latched at all times with OEM fixings or suitable Pins
Examples of vehicles that are unacceptable are here for reference.
Cars may be subject to checks by Ebisu/PV Staff at any point during an event and may be prohibited from using the track until any faults are rectified.
No Passengers on Nishi Long or Higashi Full Courses in Matsuri , it's an unnecessary risk for all involved.
For vehicles beyond repair we can offer 2 services. We can purchase your car from you for breaking for spares. Or Source another body shell should you want to transfer your parts over. We can carry out reshells (Cost for a new body and transfer of all parts starts at around 300,000 JPY).
If you think this is unfair and unjustified, maybe you have the wrong attitude to visit Ebisu Circuit, the Home of Drift.All of customers require the following before Driving in Ebisu:
Full Roll Cage (Bolt in is ok, min 6 point, round dash is ok)
Full Bucket Fixed back seat / Seats (If you are to have a passenger)
Harness bar at no lower than 10 Degrees
4 Point Harness
We don't specify Brands or certifications, the items must simply be in good working, safe order.
Insurance will also be required for non Residents (The Circuit will offer this, more details soon)
Other Costs
Fuel cost is around 10,000 JPY per tank. You could easily use that in 1 day.
Tyres are around 15,000 per set (Tried and tested brands such as Achilles).
On a dry day you could easily use 1 – 2 sets.
Food can be bought for around 1000 JPY Per person per meal. Less than half that if your on a tight budget.
Beer & Chu-hi costs around 200 JPY Per 500ml can and can be bought just about anywhere!
Drift Heaven Weeks Payment Terms:
We Accept cash and bank transfers for Cars, Credit Cards for Team Orange lessons. General Gate fees and Fuel are to be paid in CASH ONLY.
OIL MENU Available at Powervehicles.
Motys Budget Engine oil 1200 per litre
Motys EG oil 15w50 is 4800 per litre (As used in our comp cars)
Motys Gearbox and diff oil 5800 per litre
Coolant 1200 per litre
Brake fluid 1200 per litre
Budget Gearbox and diff oil 2000 per litre
Notice:
Please note that if you don't buy a car Supplied from us then we will not be able to offer any support (Workshop services, Parts, Equipment, advice, any general assistance etc) as we are fully committed to our customers who do buy direct from us. PV Services and the support of Agent Ks shop is 100% reserved for those who purchased cars from us. Resources are already stretched at all times with our busy schedule, therefore we can't offer our services out at the cost of our customer service. For cars that were originally supplied by us, but sold privately, we offer a support package for an additional fee of 80,000JPY. There is NO FEE if you buy the car DIRECT from us. Also the parking area is nearing capacity so we can only store cars bought from us. We make our living by supplying the cars and with that giving the backup for our visitors. Storage money for parking contributes to keeping the track running! We offer a very fair buy back system for those who want to sell their cars, please utilise this service should you no longer wish to store your car here.