2001.12 Toyota Crown VX, Blue Metallic
2,495,000 JPY FOB (Plus Tax for Domestic Sale)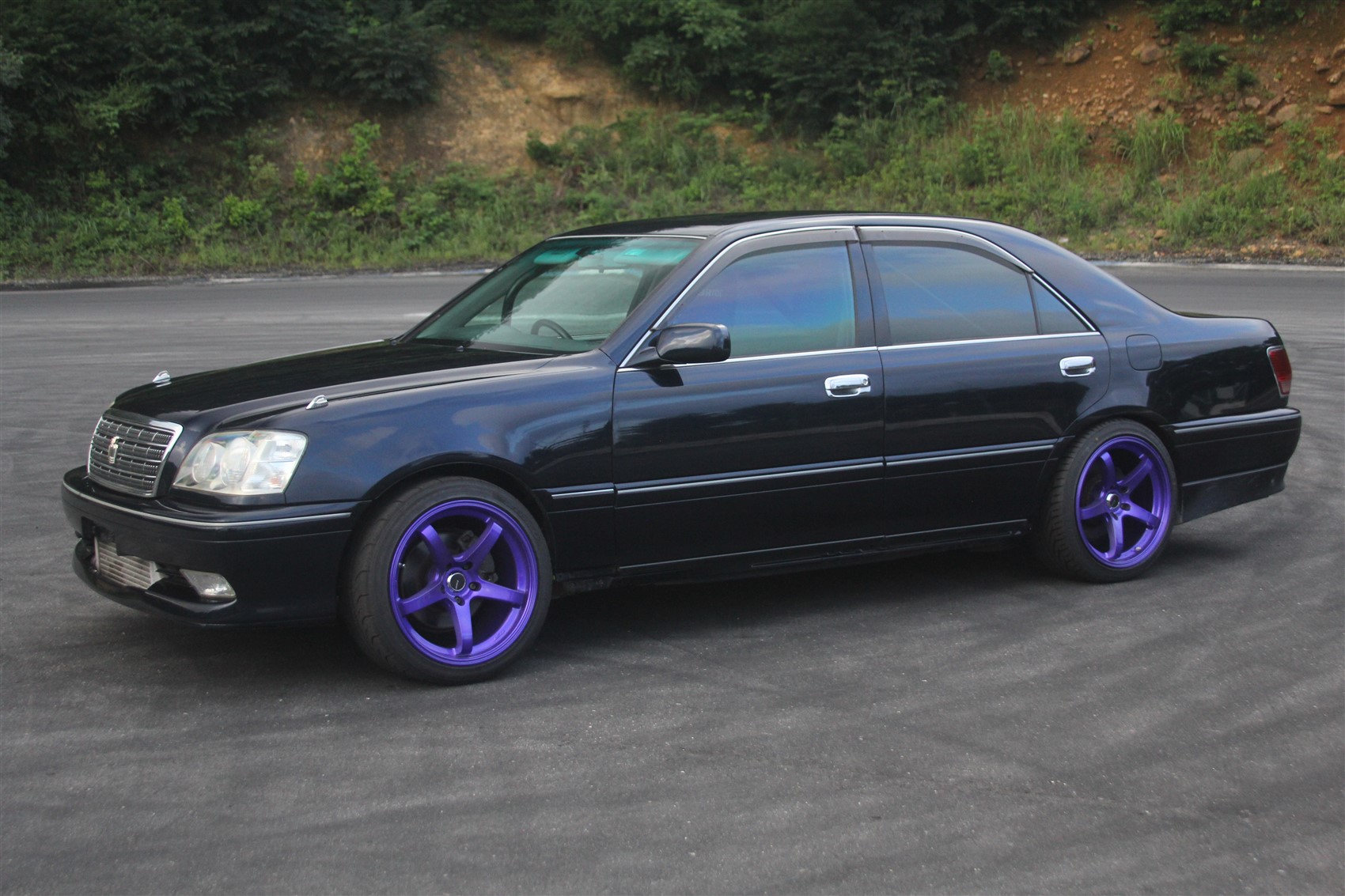 We are proud to offer this Modified Drift Spec JZS171 Crown for Sale! This Heavily modified drift Car has just been fully prepped at Powervehicles and is now ready for sale in Japan or Ship Worldwide.
1JZ VVti
Sard 550 Injectors
Premium Throttle Convert Kit
HKS ? Oil Cooler
Trust Front Pipe
Trust TD06SH-25G Turbo
Trust Stainless Mani
Trust Wastegate with Screamer Pipe
Welded Engine Mounts
HPI Evolve Radiator
HPI Intercooler
Sard Fuel Reg
Metal Suction Pipe
HKS Air Cleaner
Greddy Oil Cap
R154 MT
Ito Auto V1 35mm Lower Arm
Tie Rod Ends
Ito Auto V1 Knuckle Type Delta
ATS carbon Clutch
TRD LSD
Strait Exhaust with Dual Tail Pipe
Rear Member Brace
NEW RG Coilovers
NEW Advanti Blue Candy Wheels 18 x 9.5J
Fender Edges Modified
Yamaha Front Tower Bar
Rear Tower Bar
Uprated Fuel Pump
HKS F Con V Pro 3.4
HKS EVC 6
Bride Full bucket
Sabelt 4 point belt and Pads
New Saito Roll Bar with Harness Bar
Nardi Steering Wheel
Greddy Meter Display
Defi Water Temp Gauge
Defi Boost meter
Defi Meter Controller
Drift Button
Razo Shift Knob
Bride Artis III Full Bucket Seat
Bride Seat Rail
Please Study all pics for more info (Full size copies can be seen in the Gallery)
Repair History to front / passenger side – looks fine
Air Con Rad Needs Removed to help cooling
We prefer our knuckles over these ones, but these aren't bad
450-500ps, Just tuned at 1.6 Bar
Ideal car to stand out in the crowd at Matsuri!
AT>MT Conversion
Some Marks on body from tyres etc, side skirt missing, some interior trim removed
Export
We can arrange this car to be shipped to you in your home country!
Drive
You can fly to Japan and Drive this car here on the Circuits of Ebisu!
Tune
We can further Tune this car with Top Parts from our extensive Partners List!
For more information on this vehicle please use the form below.