1992.03 JZS147 Aristo 3.0V
2,895,000 JPY FOB (Plus Tax for Domestic Sale)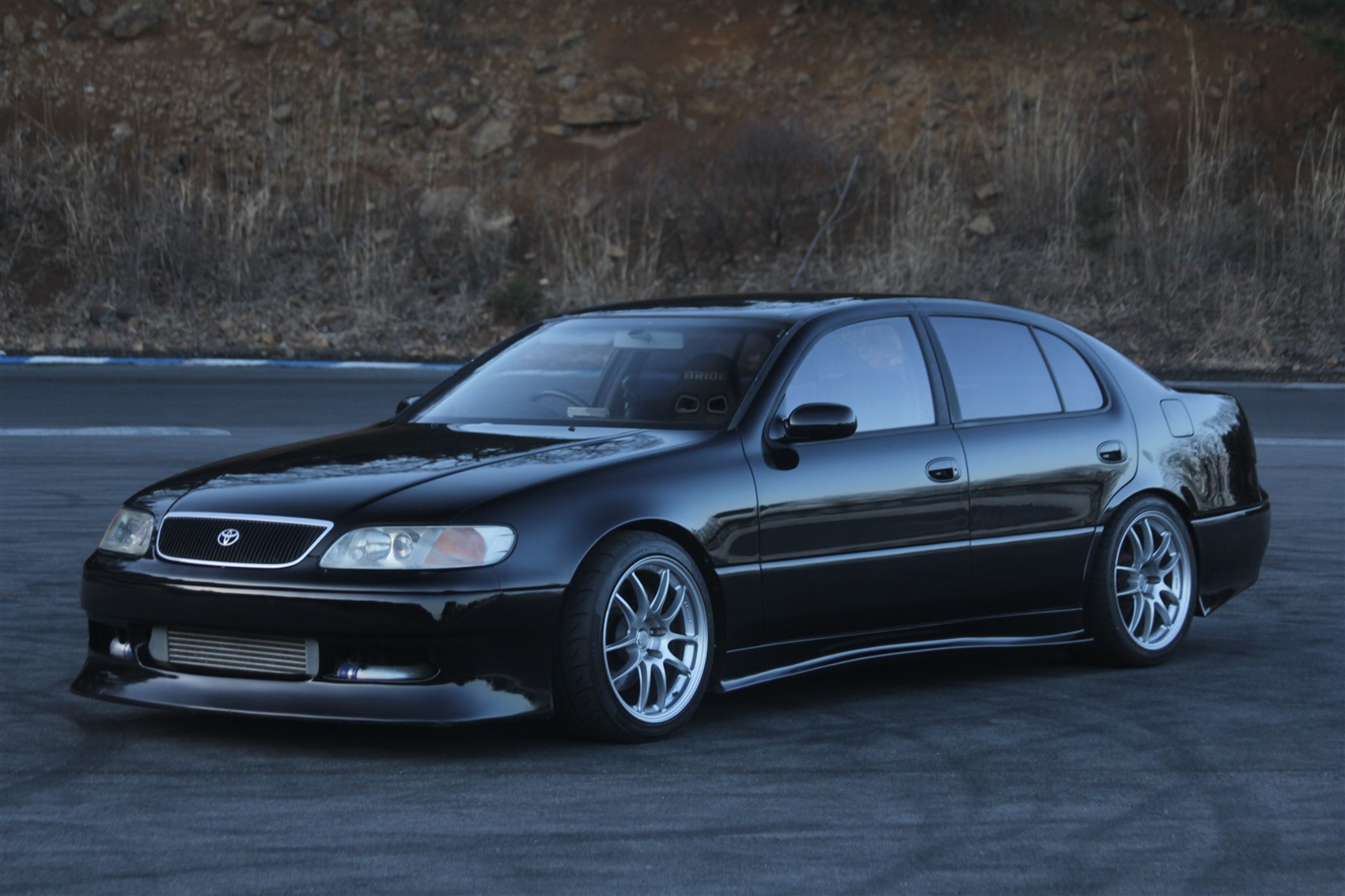 1992.03 JZS147 Aristo 3.0V
We are proud to offer this Modified Street/Drift/Drag Spec JZS147 Arisot for Sale! This heavily modified drift/street Car has just been fully prepped at Powervehicles and has many new or overhauled tuning parts, ready for sale in Japan or Ship Worldwide.
Spec:
1992.03 JZS147 Aristo 3.0V
Overhauled 2JZ
HKS Cams(272.272)
HKS Slide Cam Pulleys(Brand new)
Greddy timing belt(Brand new)
Aftermarket Forged Conrods
Greddy TD07S-25G Turbo
Greddy Wastegate
Greddy Stainless Exhaust Mani
SARD Fuel Pressure Regulator (new)
SARD 850CC Injectors
Greddy Intercooler
One Off Intake
Kazama Auto engine Mounts(New)
Greddy Air Cleaner ( new)
Metal Suction Pipe
HIGH SPARK IGNITION COILS (new)
Greddy Spark plug(Brand new)
Painted Rocker Covers (Cerakote)
JZA80 SUPRA Getrag 6 speed Transmission
OS Giken triple plate clutch
Final Konnexion Coilovers (New)
Aftermarket LSD
JZA80 Front Large Type Calipers, Aftermarket Slit Rotors and Pads
ENKEI PF01  8.5J×18 9.5J×18
Aftermarket Exhaust System, Fujitsubo Dual Tail Pipe
Rack Spacers
Front Wheel Spacers
Aftermarket Aero F/S/R
Front and Rear Fender Edges flared
Bride EUROSTERⅡ PREMIUM Bucket Seat
Blitz Boost Controller
Blitz Power Meter
HKS Fcon V-Pro Gold Ver 3.2 (Just mapped by us)
Aftermarket tachometer
Pioneer Navi
Please Study all pics for more info (Full size copies can be seen in the Gallery)
Body has been repainted, some runs at the bottom of the doors, cracks on front aero and imperfections
Few Stone Chips on the Roof
Some Damage on Dash at left of Stereo
Some wear on steering Wheel
No Signs of notable body damage
Boost 1.7 – Estimate 600HP +
Dashboard lifting slightly at Windscreen
Export
We can arrange this car to be shipped to you in your home country!
Drive
You can fly to Japan and Drive this car here on the Circuits of Ebisu!
Tune
We can further Tune this car with Top Parts from our extensive Partners List!
For more information on this vehicle please use the form below.