1999.9 JZX100 Chaser Tourer V For Sale
2,295,000 JPY FOB (Plus Tax for Domestic Sale)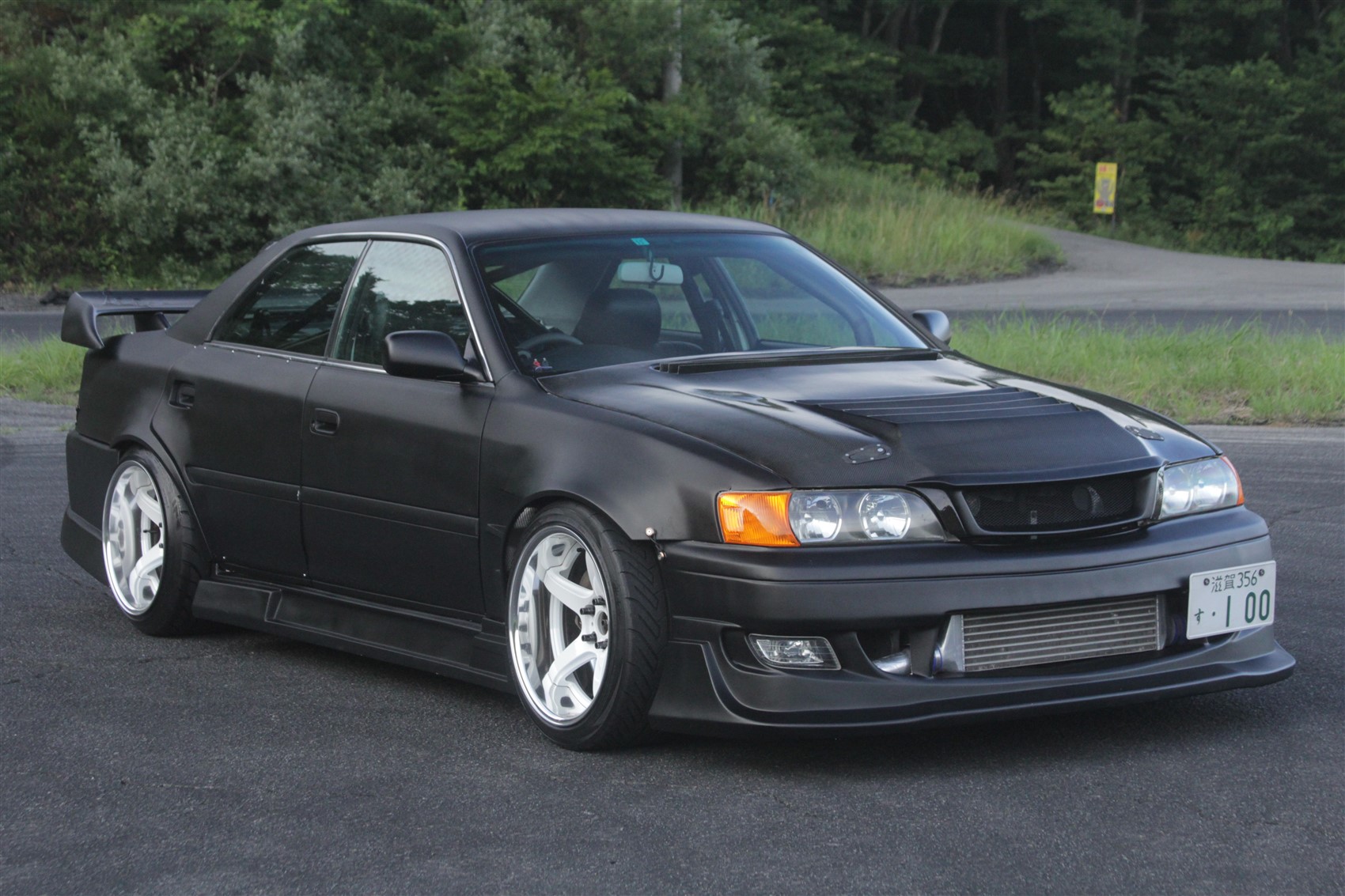 1999.7 JZX100 Tourer V Chaser

We are proud to offer this JZX100 Chaser Tourer V, with Work 18″ wheels and many other tuning parts, For Sale! This Modified JZX100 is a great base for Street/Drift use and is ready to Ship Worldwide.
Spec:
1999.9 JZX100 Chaser Tourer V
HPI Intercooler Kit
HPI Air Cleaner
Metal Suction Pipe, OEM intake Removed
Alloy Radiator
JZX110 Transmission (Looks pretty new)
D-Max Super street Suspension
Work T5R 2P Wheel (One Side white, one side grey), Front 11J -4, Rear 12.5J-3
ORC 409 Single Clutch
Aftermarket Exhaust System
Front Strut Brace
Dmax Carbon Bonnet
Aero Catch Bonnet Pins
Kazama Auto Grill
Origin Racing Line Front aero bumper
Origin Racing Line Side skirts
Origin Racing Line Rear Bumper
Origin +75mm Rear Over Fenders
Origin +75mm Front Fenders
Smoked Rear Lenses
326 Power Rear Spoiler
Origin Roof Spoiler
Aftermarket Rear Toe Eye
Fitted Seat Covers
Cusco 6 Point Roll bar with cross bar (Lagged)
Aftermarket Shift Knob
NEW Kazama Auto Steering Wheel
Drift Button
Defi Volt Gauge
Defi Boost Gauge
Defi Temp Gauge
Eclipse HD Navi
Please Study all pics for more info (Full size copies can be sent on request)
High Kms but in very good order, seems well maintained
Paint job not professional level, we can repaint any color from 300,000 JPY.
Normal LSD and No lock mods (Would be 1st requirements to convert to drift if required)
Softer Springs have been installed to rear (Not As pictured)
Has Rear Seats but you would need to remove the roll cage rear cross bar to have any chance to fit
No Major Accident History
Some Dents / scrapes / small hole on muffler
Factory 5 Speed
Export
We can arrange this car to be shipped to you in your home country!
Drive
You can fly to Japan and Drive this car here on the Circuits of Ebisu!
Tune
We can further Tune this car with Top Parts from our extensive Partners List!
For more information on this vehicle please use the form below.